San Francisco, US.


Private school / Lab school,
Founded in 2013,
Number of students: ,
Age: 4-14

Personalized project-based learning with digital platform
AltSchool's vision is to enable all children to reach their potential. The school cultivate lifelong learners who can create and advance on their own path in a rapidly changing world. In partnership with educators and technologists, the school develop a digital platform to create personalized project-based learning. Children learn through project-based learning activities based on personalized curriculum. The progress is always monitored and recorded for further improvement of their learning platform. The school also aims to improve education for all children by disseminating their platform widely.

Max Ventilla, a former Google engineer who wanted to change the traditional mass teaching in classrooms, founded AltSchool as a new form of school that provide thoroughly personalized education utilizing technologies.

to enable all children to reach their potential
– Cultivate

lifelong learners

who can

create and advance on their own path

in a rapidly changing world
– Develop children's

knowledge, strength of character, creativity and drive to impact

the modern world.
Personalized project-based learning with digital platform
–

Personalized curriculum

based on individual data
–

Project-based learning

in flexible learning environment
–

Data collection and analysis

, and real time utilization
In AltSchool, educators and engineers always collaborate to develop a learning platform. Their digital platform is aimed at creating a personalized project-based learning experience.
Personalized curriculum supported by technology
"Portrait"

It is a tool that provides educators with the profile of each child including a comprehensive record of each student's progress. Teacher can support each child's development towards key milestones*.

* Altschool's key milestone
The key milestone is the competency based basic elements that all children are expected to achieve. It defines specific knowledge, skills and attitude, based on national standards and studies of learning science.
"Playlist"
The school provides tablets all children. Teachers create personalized list of learning activities, such as individual activities and group activities, for each child as "playlists"according to the ability of the child. Children can use it as a customized workspace, in which they can choose learning activities, communicate with teacher, submit assignment and receive feedback from teacher.
Project based learning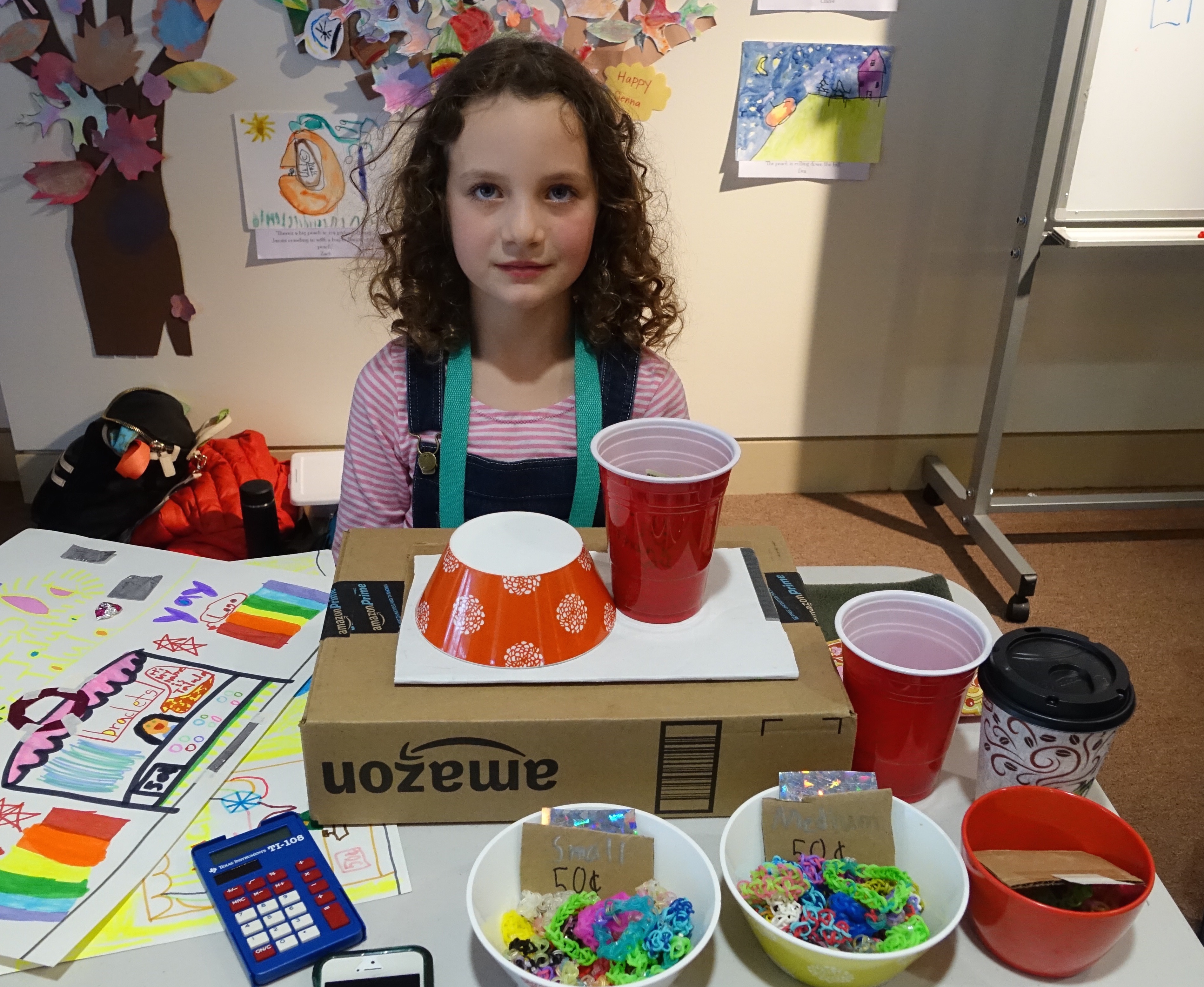 Project based Learning is a feature of learning activities in AltSchool. According to the playlist, children will deepen their learning through the cycle of project-based learning. Their learning cycle that aligns with how children learn best consists of three stages: motivate, construct, and demonstrate.
In addition to learning materials on tablet, flexible learning environment also support children's project-based learning. Although the school has not much facilities as it is micro school, children can use public facilities in the community for their learning. Children are in multi-aged class so that they can learn in their own pace.
> Approach | AltSchool website
> I Am Active in My Learning Community: Socially Embedded Learning | AltSchool Blog

Data collection, analysis and utilization


Though there are variety of learning activities, some are done online and others are not, the progress of each child through all activities are tracked and recorded in the application. Based on the data, children's profiles are updated and it helps teachers to choose the next learning activity and create playlists.
In addition to progress of individual child, everything that happens at school is collected as data. The classroom is monitored and recorded 24 hours. Based on these big data, educators and engineers are continuing to improve their platforms.
In their future, AltSchool aims to disseminate their personalized learning platform to the whole education industry after verifying them in their laboratory schools.
Growth in achievement scores, students engagement
–

Children's academic growth

was observed as score in Measure of Academic Progress (MAP)
-Children have high

growth mindset
AltSchool uses external assessment tool such as the Measures of Academic Progress (MAP) and Panorama survey. In 2017-2018 academic year, mean MAP scores across math, reading, and language arts grew by an average of 134%, relative to normalized national growth benchmarks of 100%. Also student Panorama survey shows children in AltSchool scored in the 99th percentile on growth mindset when compared to the national average.
Balancing developing application and school education
–

Rethink its education approach

from operation and facility focused to pedagogical experience focused
-Two directions of

improvement of lab school education

and

expansion of partner school